Description
Ziet u uw sub, slaaf of slavin graag duidelijk gemarkeerd, dan is deze 4 cm hoge collar geschikt voor u. Uw onderdanige zal duidelijk voelen dat het uw bezit is.
Additional information
| | |
| --- | --- |
| Weight | 0.5 kg |
| Dimensions | 15 × 15 × 4 cm |
Meet Instructies
Pak een centimeterband.
Meet de omtrek van het lichaamsdeel op de manier zoals aangegeven in de afbeelding hieronder.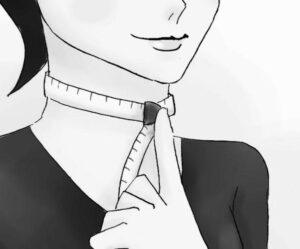 Let op! Niet straktrekken of ruimte erbij rekenen.
Wij zijn niet verantwoordelijk voor verkeerde opmetingen.
Als je zeker wil zijn van je zaak, kom gezellig bij ons langs op afspraak.