Zware Collar
Voor de sub, slaaf of slavin die duidelijk wil laten zien dat het uw bezit is maken wij deze prachtige 16 mm dikke collar in gepolijst RVS, mat of zwart. De collar kan worden uitgebreid met een O-ring zodat uw bezit gemakkelijk kan worden aangelijnd.
Let op!
Vergeet niet op te meten volgens de instructies
---
---
Koop nu je bijbehorende O-Ring
Bij dit product hoort officieel ook een O-Ring, Mocht je deze niet mee bestelt hebben kan je altijd nog later deze bijbestellen. Let op! Als je de zwarte variant van de collar hebt moet je de O-Ring van te voren bij bestellen, dit omdat deze ter bescherming vast zit aan de collar zelf.
Additional information
| | |
| --- | --- |
| Weight | 0.6 kg |
| Dimensions | 15 × 15 × 6 cm |
Meet Instructies
Pak een centimeterband.
Meet de omtrek van het lichaamsdeel op de manier zoals aangegeven in de afbeelding hieronder.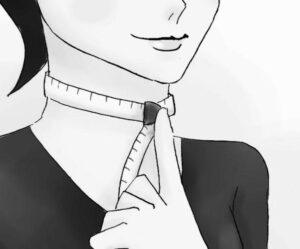 Let op! Niet straktrekken of ruimte erbij rekenen.
Wij zijn niet verantwoordelijk voor verkeerde opmetingen.
Als je zeker wil zijn van je zaak, kom gezellig bij ons langs op afspraak.